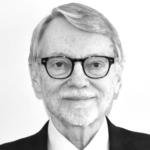 D. James Baker
Board Member
Jim is a scientist, an administrator, and a consultant. He is involved in the United Nations Food and Agriculture Organization for the Global Forest Observations Initiative, helping developing countries manage their land sector to become more climate-resilient. Most recently, he was the Senior Strategic Advisor and Director of the Global Forest and Land-Use Program at the Clinton Foundation with forest monitoring projects in Latin America, East Africa, and East Asia. He was the longest serving Administrator of the U.S. National Oceanic and Atmospheric Administration (1993-2001) leading efforts in application of satellite technology to weather forecasting, climate policy, and ocean protection.  He has been an advisor to the World Bank's Forest Carbon Partnership Facility, a member of the U.S. Commission on Climate and Tropical Forests, and a Visiting Senior Fellow at the London School of Economics.
Jim has also served as the President and CEO of the Academy of Natural Sciences in Philadelphia. Before coming to NOAA, he was President of Joint Oceanographic Institutions Incorporated in Washington, DC and the first Dean of the College of Ocean and Fishery Sciences at the University of Washington.  He is the author of the book Planet Earth: The View from Space, published by Harvard University Press. He was awarded the Vikram Sarabhai Medal for outstanding contributions to space research in developing countries by the international Committee on Space Research and the Indian Space Research Organization.
Jim has a BS in physics from Stanford University, a PhD in experimental physics from Cornell University, and three honorary degrees.  He and his wife live in Washington, DC.
B. Holt Thrasher
Board Member
Holt has more than 35 years' experience in investment banking, information technology, and consulting. He currently is Founder and CEO of Synovia Capital, an investment fund focused on ecosystem management within the data analytics sector. He recently served as Group CEO of Permian Global, a Luxembourg based investment fund focused on climate change mitigation through the effective management of large areas of tropical forest (avoiding deforestation and restoring degraded forests). Prior to Permian Global, he founded and served as Managing Partner of Mooreland Partners, an information technology sector focused investment bank. Holt previously was a Partner at Broadview Holdings, a global merger and acquisition advisory and investment firm.
An active conservationist and nature enthusiast for more than 25 years, Holt currently serves as Trustee and Treasurer of the National Marine Sanctuaries Foundation, supporting the 640,000 square miles of national marine sanctuaries and monuments managed by NOAA and the US Department of Interior. He serves on the President's Council of CERES, a leading organization championing sustainable investing. Holt is Chairman Emeritus of the National Audubon Society. In 2001, he was a founding member and Chair of the Board of Audubon Connecticut. He then joined Audubon's National Board and was named Chair in 2008. His leadership played a critical role in advancing Audubon's legislative, educational and conservation operations; guiding it to re-establish its science based mission to conserve birds and their habitats; and strengthening Audubon's place as one of the nation's foremost environmental organisations.
Holt has a B.A. from Colby College and an M.B.A. from the International Institute of Management Development, Switzerland. He and his family live in Greenwich, CT.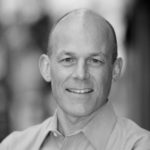 Mark Caron
Advisor
Mark is a serial software and technology entrepreneur with over 20 years' experience founding and advising startups and early-stage companies.  Utilising his computer science background and early career at General Electric and Ericsson, Mark has specialised in identifying new product and service opportunities in dynamic markets. As a Founder and Co-Founder of several businesses, he has focused on building world-class teams, leading sales, marketing and product strategy, securing strategic partners and lead customers, and executing M&A transactions.
He currently manages Direct Route Advisory where he has advised the founders, investors and Board members of over 30 technology companies, focusing on growth initiatives, recruiting, restructurings, and M&A.  Clients have included Banjo, ShopKeep, Verve Mobile and RAB Lighting.
Earlier in his career, Mark was on the founding team of Omnipoint Communications (now the T-Mobile network in the Northeast US), helping to grow the company from 0 to 500 million revenue in under 5 years.  Mark then founded MobileSpring, raising 11 million, becoming the market leader, and establishing a business that went on to generate 100 million/year in free cash flow for its subsequent owners.
Mark is a Founding Board Member of Justice in Motion, an NGO that has become the leading organization in protecting migrant rights across borders in the Americas.  A lifelong wilderness adventurer, Mark has been a supporter of numerous environmental organizations.
Mark has an AB in Computer Science and Economics from Dartmouth College and an MBA from Harvard Business School.