Dr Robert Waterworth: Director, The Mullion Group and moja global
Mr Guy Janssen: Director, moja global
As developing countries begin to implement systems for estimating emissions and removals of greenhouse gases from the land sector, it's useful to remember that the best outcomes will be achieved by programs which are not only technically successful, but use project management to ensure sustainable, long-term results.
'MRV is technical. We need to hire someone with a PhD/contract a University agency…'. While we are paraphrasing here, such statements are at the core of the approach taken in many Measurement, Reporting and Verification (MRV) programs. This approach has not led to the implementation of operational systems. If we want success, with success being operational systems, we need to start to focus on what makes systems work in the long-term.
All monitoring systems should be a means to an end, with the end being information that meets policy and reporting needs. The design, implementation and operation of monitoring systems is a technical task. A successful system requires continuous input from policy makers to ensure the system will answer the right questions (we will write about this in a future paper) and program management to ensure the system operates as required.
 

We in the MRV world can learn a lot from the program management of large infrastructure projects.
We in the MRV world can learn a lot from the program management of large infrastructure projects. Building and operating large infrastructure, such as a dam, is a complex task that takes many years. It requires inputs from a vast array of experts including engineers, hydrologists, and environmental and social scientists. These experts don't operate in isolation, but under program managers. Decades of experience has shown the folly of not setting clear management and reporting structures, defining roles and responsibilities and establishing budget and task tracking systems before commencing work. Because of this, large engineering companies continue to develop and implement advanced program and project management techniques constantly maintaining the training of their staff. None would consider taking on such a task without the people and systems in place to maximise the chances of delivery most efficiently.
Building and operating an MRV system is a complex task that takes many years and requires multiple different products. Each product  (for example, remote sensing, ground measurements, models) has unique challenges and will typically be developed and delivered by different groups, on different time frames. To build the capacity to produce the required information requires excellent coordination and planning to meet known quality specifications at affordable cost on a realistic time frame. This may sometimes include testing several alternative solutions simultaneously. Whilst having a good MRV design and framework does help this process, it cannot replace core program management.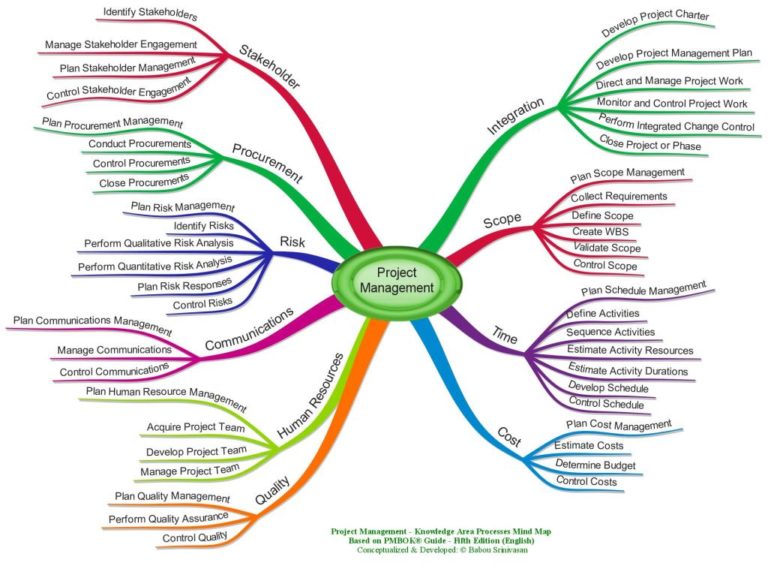 Figure 1: Standard operating process for project management. How many MRV support programs have been designed with this in mind?
Unfortunately, program management is often considered easy and classed as a low level task by policy and technical experts involved in MRV. This leads to undervaluing program management, or worse, leads to program management being viewed as a 'cost' detracting from other technical tasks. Program management is typically one of the  last items to be included in a budget and the first to be questioned and decreased, despite the strong evidence that high-quality program management will increase efficiency of delivery, increase the chances of success and reduce costs. In reality, program management is an invaluable skill that underpins any operating system.
The building of Australia's National Carbon Accounting System is often described as a significant technical achievement. At the time, like many developing countries today, Australia lacked a systematic data collection and analysis program that could be used for this greenhouse gas reporting. Starting in 1998, with a three year timeline, the task was daunting. The numbers remain impressive. For example, the pilot phase of the remote sensing component was several times larger than any previous land sector remote sensing program in Australia. Significant amounts of research and modelling were needed to develop high resolution monthly climate surfaces and forest biomass estimates, obtain land management histories and calibrate the soil carbon model. The team also needed to build a new software platform to integrate all of these data and obtain the hardware to run it. When considering the technology available at the time (remember, landsat data was not free and was delivered on CDs) building national scale products for a continent of Australia's size was a huge achievement.
The focus has often been these technical achievements. In reality, Australia's National Carbon Accounting System was only delivered by applying program management principles. The entire system was managed by a small core team of around five people. The team leader held a science PhD and had experience in public policy, but was also very well versed in program management. It was the latter skill that made the difference.
The vast majority of the science behind the system already existed: scaling and operationalising it was the challenge. This required hundreds of contracts across the private and public sector. Things did not always go smoothly: throughout the build there were strong political demands, technical conflict and failures. But these could be addressed by applying program management practices. In contrast, few MRV support programs have included project management  training for developing country partners.
To date, program management has largely been ignored in programs that aim to support developing countries. There are several reasons for this. Firstly, many MRV support programs have focused on training in specific components and methods (in particular remote sensing) rather than on full system design and operation – and flying experts to countries to deliver training does not require program management. Secondly, support has often been supplied by a consultant whose task is defined by the donor to quickly build a product with little to no training or hand-over to the recipient country. Again, there is little need for program management in these cases. In cases where full systems were to be implemented, program management has often been undervalued, leading to complications as the programs developed.
The Paris agreement has led to a rapidly increasing cry for help to build and operate land sector MRV systems from numerous countries.These systems will need to do more than just report national emissions: they will also need to be able to test scenarios, assess policy options and potentially support carbon trading. This means the MRV systems will need to become more sophisticated. To achieve this the MRV community needs to move beyond independent training programs and consultant-developed inventories and start to provide support for integrated systems that will continue to be run and improved by the country's institutions.
Good project management has a lasting effect on the sustainability of MRV systems. High quality program management will allow real-time assessment of program status and analyse the effect of delays on overall delivery, while constantly striving to stay on budget, increase efficiency, decrease cost and maximise utility. It can help reduce duplication of effort (a core problem in MRV) and also provide donors with continuous feedback on progress.The national teams will need to run the systems in the long term and the project management systems established during the build phase are vital to ensure ongoing operations.
 

We still need the science and technical skills, but these should not be controlling the delivery.
Program management needs to be a core skill provided to developing countries in this process, equal with technical and other support. The need for program management must be driven by both donors and developing country partners. We still need the science and technical skills, but these should not be controlling the delivery. We need teams that include experts who are as familiar with acronyms such as PRINCE2, PMP and PMBOK as they are with MRV, LULUCF and AFOLU. Support packages should include training not only in remote sensing processing methods, but program management. Donors will also need to see the on-costs of up to 30% for program management not as an expense, but as a core part of delivering a program. Trying to save 30% will likely cost the other 70%.
There is also a key role for program and project
managers

themselves. We need this community to better communicate why their skills are required and how they can assist to deliver these critical systems, so they are seen as a partner, not a cost that can be negotiated or even removed. Only by forming a joint understanding of skills, roles and responsibilities, can we bring together the policy, technical and program management communities to deliver policy relevant, technically advanced and sustainable systems. In turn this provides the only real opportunity to transfer those skills during the build phase to ensure good project management practices are developed by the country team that will continue to run the system.
So the next time you hear MRV described as a technical task, let's remember that our aim is to have operational systems, in addition to having technical achievements.
Read the full paper here

This work is licensed under a Creative Commons Attribution-ShareAlike 4.0 International License.